(CNS News) -- In the wake of the two recent mass shootings – one by an 18-year-old in Uvalde, Texas and the other allegedly by an 18-year-old in Buffalo, N.Y. -- Senator Jon Ossoff (D-Ga.) said federal legislation to set the legal purchasing age of guns at 21, like the age for purchasing alcohol, sounded "credible and reasonable."
At the U.S. Capitol on Thursday, CNSNews.com asked the senator, "In recent days, we have seen 18-year-old boys who purchased guns in New York and Texas allegedly commit mass murders. Federal law sets the legal drinking age at 21. Should federal law also make 21 the legal age for buying guns?"
"I would have to study such legislation or such a proposal in detail," Said Sen. Ossof. "You're the first person who has asked me that question. But it sounds like a credible and reasonable proposal. Like all proposals, I will review them and consider them in detail before taking positions."
On May 14, an 18-year-old gunman allegedly shot 13 people, killing 10, including 11 black victims and two white victims. The gunman was able to legally purchase his weapon from a vintage gun store near his hometown, according to NPR. The suspect passed the shop's background check despite state police ordering a psychiatric evaluation on the 18-year-old last June. 
On May 25, another 18-year-old man (now deceased) committed a mass shooting at a Texas elementary school, killing 19 children and two adults. Texas police confirmed that the shooter also bought his firearm legally.
On May 25, Sen. Dianne Feinstein (D-Calif.) reintroduced her 2019 bill proposing a federal law that would raise the legal age to buy large capacity ammunition feeding devices, or semiautomatic rifles, from 18 to 21 years old.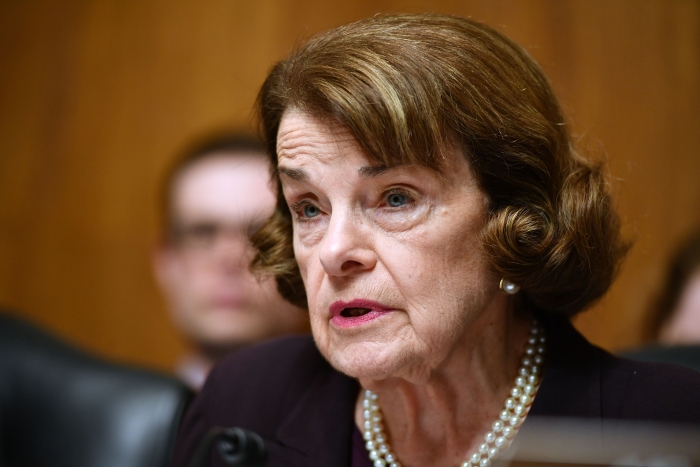 Similarly, Sen. Elizabeth Warren (D-Mass.) introduced a bill in 2020 that would raise the legal age to buy all firearms and ammunition from 18 to 21 years old.
Under Texas law, a person must be at least 18 to purchase a handgun or a rifle (long-gun). The shooter in Uvalde, Texas legally purchased two AR15-style rifles on May 17 and May 20 from a local, federally licensed gun dealer, according to the Austin American-Statesman.