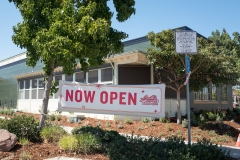 The employment picture for Hispanics and Latinos improved for a second straight month in June as the nation's businesses began reopening from the coronavirus-prompted shutdown. The 14.5% national, seasonally-adjusted unemployment rate for Hispanics and Latinos in June fell by 3.1 percentage points from June's 17.6% level and 4.4 points from the record-high of 18.9% set the month before, but remained well above March's 6.0% mark.
In June, 1,470,000 more Hispanics had jobs and 782,000 fewer were unemployed, compared to the previous month, the U.S. Bureau of Labor Statistics (BLS) reported Thursday. BLS began tracking Hispanic-Latino employment data in 1973.
The unemployment rate dropped in June even though an additional 689,000 Hispanics participated in the workforce.
Hispanic-Latino employment statistics for June 2020:
Unemployment rate: ---- 14.5%, down from 17.6% in May, down from record 18.9% in April
Civilian Noninstitutionalized Population (16+ years old): --- 44,132,000 up from 44,053,000 in May
Number Participating in Labor Force: --- 28,907,000 from 28,218,000 in May
Labor Force Participation Rate: --- 65.5%, up from 64.1% in May
Number Employed: 24,711,000, up from 23,241,000 in May
Number Unemployed: --- 4,195,000, down from 4,977,000 in May, down from 5,263,000 in April