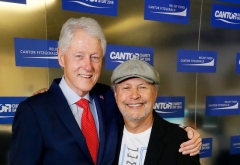 Actor Billy Crystal retweeted a tweet that Sen. Bernie Sanders of Vermont had sent out on Wednesday saying that President Donald Trump's post-election behavior looks like "authoritarianism."
"This is what authoritarianism looks like: Trump not conceding after losing," says the Sanders tweet that Crystal retweeted.
"Sen. [Lindsey] Graham [R.-S.C.] pressuring Secretaries of State to not count ballots," Sanders' tweet continued.
"Michigan GOP pushing to not certify state's election results," it continued. "Giuliani creating fiction."