(CNSNews.com) -- The $1.5 trillion omnibus spending bill (HR 2471) was passed by the House on Wednesday and by the Senate on Thursday evening. The bill is now on its way to President Joe Biden's desk for his signature.
The legislation received bipartisan support in the Senate (68-31) but all the nay votes were from Republicans. Senate Minority Leader Mitch McConnell (R-Ky.) voted for the bill.
The massive package runs to 2,741 pages, according to The Hill, and contains 4,000 earmarks;  approximately $13.6 billion is slated for aid to Ukraine.
The legislation will keep the federal government funded through September.
At the Capitol on Thursday afternoon, CNSNews.com asked some of the senators whether they would read all 2,741 pages of the omnibus spending bill.
Sen. Rick Scott (R-Fla.) said, "I'm trying to. It's ridiculous they give us this stuff. They know government is going to shut down Friday night, you know, they give it to us at the last minute and expect us to vote on it. I mean, this thing's got over 2,000 earmarks we've found so far."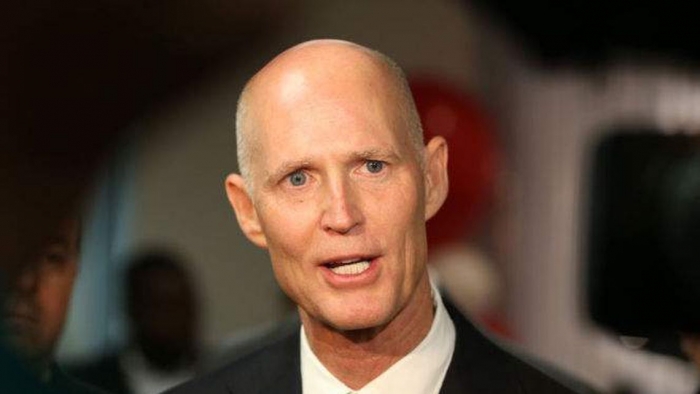 "It just infuriates you that we should have already done this Ukraine aid," said Scott.  "They shouldn't have been holding up the Ukraine aid for an omnibus. I mean, it doesn't make any sense. We don't have a CBO score, you saw CBO, or you saw the inflation numbers, 7.9%, I mean it's hurting our poorest families and people on fixed income."
Scott voted against the legislation.
Sen. Kevin Cramer (R-N.Dak.) told CNSNews.com that he would not read the entire bill.
"Nope, and it's very difficult to default to yes when you can't," he said. "That's a bit of a challenge we're dealing with. I will tell you, I give a lot of credit where credit's due. The compromises that were made again, I mean from everything I could tell and from what we hear from the appropriators, it appears Democrats probably gave up more difficult political things than Republicans."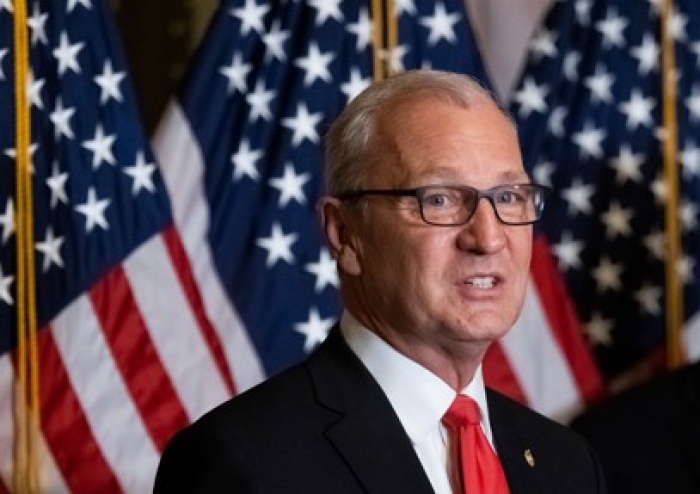 "But still, that's not how you appropriate and it's very frustrating to not be able to, really even speed read a 2,700 page, $1.5 trillion spending bill and then default to yes, as much as I'd like to," he said. "I want to be supportive of several things that are in the bill. But this is just not the way to spend $1.5 trillion, this being the process."
"I, you know, I don't except to get everything I want on every bill," Sen. Cramer continued. "I don't expect, you know, to have a one-sided piece of legislation or appropriation, but I do expect to be able to measure, you know, the pros and cons, and see it all, and without that it's hard to be a yes."
Cramer voted nay on the bill.
Sen. Debbie Stabenow (D-Mich.) said, "Well I certainly am going to be reading the comprehensive, executive summary, but the actual bill is written in technical text where it doesn't make sense without the summary, so I'm reading all of the comprehensive summary."
The senator voted in favor of the legislation.
Sen. Rand Paul (R-Ky.) told CNSNews.com, "We're trying to get through it, but I'm not sure it's physically possible, that's why one of the reasons I'll oppose it, is that I think it's too short of time. We actually have a bill that we introduced that says that you should have one day of waiting for every 20 pages of text and, so, under my bill this—we'd wait over 100 days to read a bill this long and if we were to pass my bill it would allow an incentive to have shorter bills and more time to read them.
"So, if they really cared about passing a good bill, they'd allow amendments that would have gone through committee, and they would do a continuing resolution until people have time to read it," Sen. Paul continued. "But it's par for the course around here that people are—they're very sloppy with budgeting, and that's why we're $30 trillion in debt."
The Kentucky senator voted against the bill that evening.
Sen. Shelley Moore Capito (R- W. Va.) voted for the legislation. The senator said, "Well, I wrote part of it, and know the part, my part—Homeland Security -- very well. It's unlikely I will read all of those pages, but I'll certainly have had many debriefs here in the last 24 hours."
Sen. Richard Shelby (R-Ala.) voted yea for bill and said, "Will I read them myself? Oh, it'd be impossible. I wouldn't have enough time to do it, but we've got professional staff, Democrats do too, on both sides. They're steeped in the details of all of this. Have they read every [part] of it? Absolutely. Would something slip through the crack? [Unintelligible] It could because it's 2,700 pages, but the appropriation bills are all that way. Okay? But we've been briefed on all of the substance of this. Here we have--that's why we have smart people, you know that."
Sen. Lindsey Graham (R-S.C.), who voted for the legislation, told CNS News that he would not read all 2,741 pages of the bill. "No, I'm sure my staff will," he said.  "We'll look through it. I mean, what you're looking for is sections that mean something to you. You look for dramatic increases somewhere, you know, a change in policy."
"So, when I go through bills like that [what] I'm looking for is there any dramatic changes in policy from last year," he said.  "If one part of the bill gets bumped up that I may like or dislike. So that's what we do, or I tell my folks to do. You know, get these bills, and let me know if you see anything that's a major policy change, if there's a big shift of money from one account to the other, or a plus up in one area versus the other. That's what we do."
When CNS News asked Sen. Cory Booker (D-N.J.) id he would read all of the bill, he said, "Will I plan on reading all of the 2,000 pages of the omnibus spending bill? No, that's why I have staff."  Booker voted yes on the legislation.
Sen. Tim Kaine (D-Va.) told CNS News that he and his staff would read the entire bill. He voted for the legislation.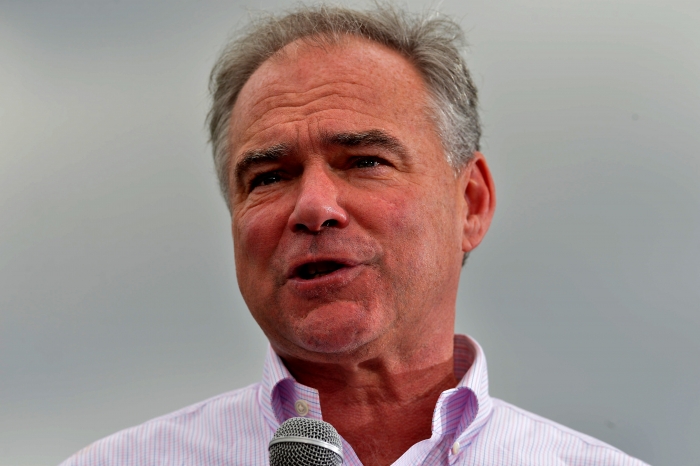 Sen. Roy Blunt (R-Mont.) said he would not read the entire bill but added, "I'm on the appropriations committee and some of my staff has read virtually every word of it to the Democrat staff and I've been keeping track with that. So, but, and I'm comfortable with the bill." Blunt voted yes.
Sen. John Cornyn (R-Texas) said, "A lot of this is information that's previously been distributed through subcommittees alike, so before I vote on it, my staff and I will have read all of it." Cornyn voted yes.
Sen. Todd Young (R-Ind.), who voted for the bill, said, "I always have my staff go through particular provisions as everything, a single senator or congressman should and advise me of particular, you know, sections I should especially be attentive to."
As of March 9, 2022, the U.S. national debt was $30,239,035,813,427.89.