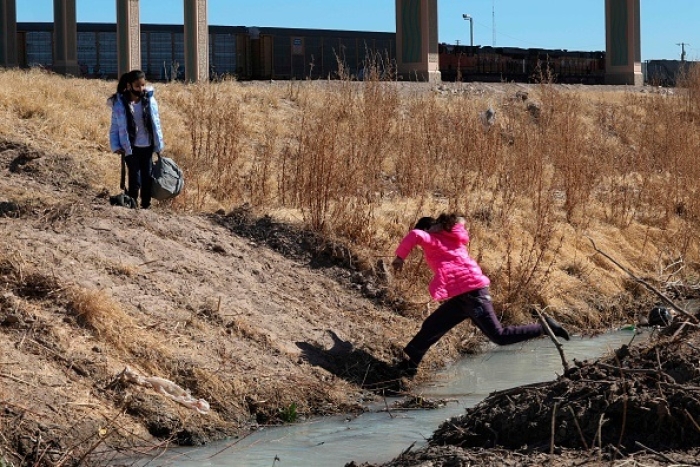 (CNSNews.com) - U.S. Immigration and Customs Enforcement says it has removed at least one national security threat at the southwest border -- a Turkish national suspected of providing support to terrorist organizations.
According to the news release, "Volkan Gogebakan, 31, was flown from El Paso to Turkey on a commercial flight. Upon arrival on Friday (April 22) at the Istanbul Airport, Gogebakan was turned over to Turkish officials."
ICE says Gogebakan illegally entered the United States seven months earlier, on September 23, 2021, near the port of entry in El Paso. Immigration authorities arrested him later that day, charging him with unlawful entry.
But as the news release describes, it took a full seven months to send him out of the country.
The day after his arrest, Gogebakan "was booked into the El Paso County Detention Facility to await criminal prosecution and removal proceedings," ICE said.
"On Oct. 7, 2021, he was convicted in federal court of unlawful entry, and committed to the custody of the U.S. Bureau of Prisons for 30 days.
"ERO (Enforcement and Removal) El Paso officers took custody of Gogebakan on Oct. 22, 2021, and placed him in ICE custody at the El Paso Processing Center. On Jan. 12, ERO El Paso deportation officers served Gogebakan a Notice and Order of Expedited Removal."
But he wasn't removed until last Thursday, so "expedited" doesn't seem to apply.
"Dangerous foreign criminals are a threat to homeland and border security as well as public safety," said Kenneth Genalo, acting field office director for ERO El Paso. "ICE is committed to keeping our community safe from individuals with any kind of nexus to terrorist organizations."
ICE says it focuses its civil immigration enforcement priorities on the apprehension and removal of noncitizens who pose a threat to our national security, public safety, and border security.